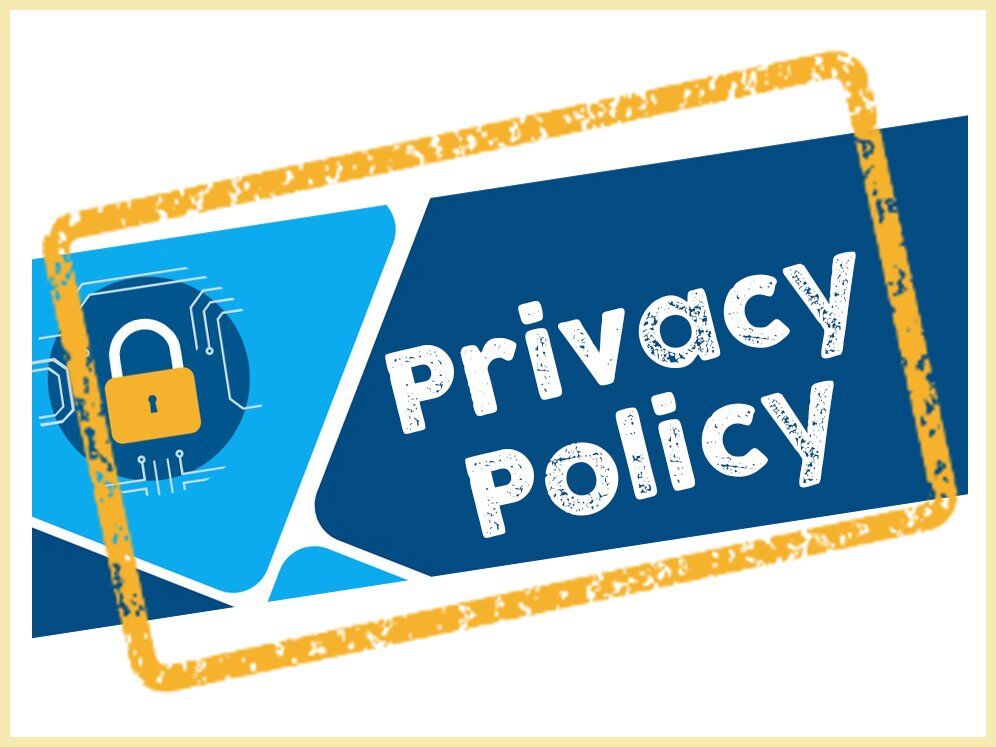 Nirmala Foundation we make every effort to give correct information. However, we will not be held liable if the material on this website is not accurate, complete, or up to date. The materials on this website are offered for informational purposes only and should not be relied upon or used as the basis for any decisions without first contacting primary, more accurate, more complete, or more timely sources of information. Any reliance on this website's materials is at your own risk.
Reasons the Company Collects Personal Information:
We gather your personal data because it lets us offer a higher quality of service. It helps us to provide you with easy access to our facilities, and to concentrate on areas of greatest importance. Furthermore, your personal information allows us to keep you updated on the new business updates and activities about which you might like to know.

If you are not interested in having the Company up to date with our news and the latest product and service updates, please email us at
info@nirmalafoundation.org.in
to ask about and/or change your personal contact details and expectations.
Information the Company Collects and How the Information May be Used
There are a variety of contexts where your personal details can help us provide better goods to you. For instance:
When you inquire about the Nirmala Foundation, donations thereof, and other ways to get involved, we can ask for your personal information.
We can gather personal details relating to the situation when you communicate with the Organization, such as your name, mailing address, telephone number , email address, and contact preferences; and details about a support or service question.
In our blogs, we gather information about the consumer behavior. This allows us to decide how to better provide customers with valuable knowledge and to consider which aspects of our websites, goods, and internet services are of most concern to them.
When the Company Discloses Your Information
The company takes your privacy to heart. The company does not sell or rent the contact data to advertisers or third parties.
To help us provide superior service, your personal information will be exchanged internationally with organizations within our Organization who will take action to safeguard it in line with our privacy policies.
There are also occasions when it could be useful for the Company to make such sensitive details about you accessible to firms that the Company has a contractual partnership with or is doing work with the Company or offer services on our behalf. These companies can help us process records, donations and conduct general research on the Foundation. In such a case, these companies are forbidden from using your personal information for any improper reason and are therefore required to secure your information in compliance with the rules of the Organization, unless otherwise informed at the time of processing. It will be impossible for us to fulfill our mission and receive donations in a clear and safe way without such details being made available.
We also reserve the right to reveal your personal information for any reason that we think it is appropriate, at our absolute discretion, to do so, including credit agencies, collection agencies, trade software agencies, law enforcement agencies, lawsuits or to comply with laws such as the Electronic Communications Privacy Act, the Child Online Privacy Act, legislation or regulatory or legal demands- for such information.
We can also share sensitive details used to locate, touch, or bring legal action against someone who may be breaching our contracts, policies , and procedures. Lastly, we can also reveal information about you if we decide that disclosure is appropriate for national security, law enforcement or other matters of public interest.
How the Company Protects Your Personal Information
The Organization is taking precautions — including administrative, technological, and physical measures — to protect your personal information from loss, fraud, and misuse, as well as unauthorized access , disclosure, modification, and destruction.
Although we aim to protect the safety and protection of our networks and systems, we can not guarantee that our security measures would prohibit third parties from doing so.
Integrity of Your Personal Information
The Organization has protections in place for the reasons for which it is used to keep the confidential information correct, full and up to date. You still have the freedom to view and correct your personal details and can enable us to ensure that your contact information and interests are reliable, full and up-to – date by sending an e-mail to
info@nirmalafoundation.org.in
We assign great significance to preserving the privacy of children. The Corporation acknowledges that our goods are frequently used for family use by parents , guardians or other individuals, including use by minors. We do not intentionally collect personal details from children under 13 for commercial purposes, although since such information is obtained online, it can appear to be the Company's personal information purchaser of the product and will be considered as such under this Privacy Policy. If a child under the age of 13 submits personal information to the Organization, and we find the personal information is a child under the age of 13, we will try to delete the details as quickly as possible. It is our duty to abide by the 2013 Children's Online Privacy Act and all other relevant laws.
Cookies and Other Technologies
Our website, as is common practice on many corporate websites, uses "cookies" and other technology to help us To research traffic dynamics on our website, we use cookies and other tools to make it much more enjoyable and to monitor the efficacy of our consumer interactions. Every each time you communicate with us, we use cookies to tailor your experience and provide greater comfort, understand which areas of our websites are more popular, where our users are going, and how much time they spend there. We also use cookies and other tools to ensure that web ads takes that goods and services to the consumers. However, if you choose not to accept cookies, please go to [website address], which will clarify step by step how cookies can be disabled. Please notice that some functions of our website are not available until cookies have been deactivated.
We compile such information automatically and archive it in log files as is the case for most web pages. This information contains addresses of the Internet Protocol ( IP), type of browser, Internet Service Provider ( ISP), reference / exit pages, operating system, date / time stamp and clickstream information. As is the case with most web sites, we automatically compile those information and archive it in log files. This information includes Internet Protocol (IP) addresses, browser version, Internet Service Provider ( ISP), reference / exit pages, Iso, date / time stamp, and clickstream information.
We use a "click-through URL" in some of our email messages that is connected to content on our website. As consumers click on one of those URLs, they move through our web server before they land on the web page of destination. To help us assess engagement in specific topics and evaluate the efficacy of our consumer messages, we monitor this click-through info. If you wish not to be followed clearly stop clicking in the email on the text or graphic links. We also use pixel tags — small visual images — to tell us which areas of our website consumers have accessed or to assess the success of consumers' searches on our website. Pixel tags also allow us to send email messages to customers in a readable format. And they're asking us whether emails have been opened to ensure we only deliver messages that are of concern to our clients. We can use this information to minimize or remove messages that are sent to a client.
Commitment to Your Privacy
The company takes your privacy very seriously, as we have said. We distribute these rules to our staff and strictly implement privacy protections within the organization to ensure your personal information is protected. The Organization also promotes industry efforts to protect privacy protection on the Internet and in other areas of electronic commerce, such as Truste
Links to Sites of Other Companies.
Our website has links to other company's pages. We are not liable for their activities as regards privacy. We invite you to learn about those companies' privacy policies.
Further Questions Regarding Privacy
If you have any questions or complaints about the Company's Consumer Privacy Policies or data collection, please contact us using the relevant geographic email addresses (see list below). In your area, the Company's data controller will respond to your request within 30 days.
If you do not want the company to keep you up-to – date with news from the Organization and the latest updates about goods and services, please email info@nirmalafoundation.org.in to update your personal contact details. If you tell us of course that you don't want us to use your details for a specific reason, we won't.
Effective Date; Updates to Privacy Policy
The terms and conditions of this statement of policy came into effect on September 2021. The Organization retains the right to update, change or alter this policy at any time and in any way. When we make a material adjustment to the policy, a note will be posted on our website along with the revised privacy policy. Your use of our website and all other resources that the Organization offers after those changes have been introduced is your acknowledgment and approval of these changes. For any changes please update this Privacy Policy before making application.