Illuminating Futures Through Education NGO For Poor Children
India, a democratic nation committed to equal rights for all its citizens, Currently, a staggering 313 million people in India struggle with illiteracy and cannot read or write. However, the glimmer of hope to solve this problem lies in education.
The government has taken steps to address this challenge by building schools in rural villages and urban slums. In addition, low-budget schools have sprung up on street corners, though many operate with limited resources. India's investment in education, at only 2.8% of its GDP, lags behind the average 4% of developing countries and the 6% of developed countries. It is imperative to close this financial gap to build schools and secure teachers' salaries across the country.
Given India's vast geographic and demographic diversity, the government alone cannot provide every child with access to education. Today in India, a staggering 17.7 million children remain outside the realm of formal education. Tragically, retention rates in school remain discouragingly low, and many students drop out before completing eighth grade. The situation for girls' education is even more difficult because of a persistent belief in society that education is less important to them because they will marry later.
In such a context, civil society has a prominent role to play in ensuring that the benefits of education reach the most marginalized segments of society. Over the years, several non-governmental organizations (NGOs) have worked tirelessly at the grassroots level to bring education to underprivileged children in India. Their contributions have been critical in fostering inclusivity, compassion, and adaptability in society in response to changing needs.
Over the past three decades, since the introduction of the National Policy on Education (NPE), NGOs have increasingly filled the gap and complemented government initiatives in the education sector. Although education is primarily the responsibility of the state, there remains a significant gap between allocated funds and actual spending.
Problems such as the substandard quality of education in government schools, inadequate facilities, and administrative hurdles in the equitable distribution of public funds have increased the demand for alternative schooling. Unfortunately, government policies have not always prioritized budgets for school infrastructure or teacher training, resulting in delays in the provision of these important facilities. Non-governmental organizations have stepped up to the plate and taken on this responsibility.
Despite numerous government programs and increased funding by central and state agencies, a significant segment of society remains beyond the reach of government-sponsored initiatives. In response, NGOs have partnered with government programs to fill this gap.
The important role of NGOs is recognized at both the central and state levels. The Ministry of Education actively promotes partnerships with NGOs to improve primary education, particularly in low illiteracy districts where government school infrastructure is inadequate.
In their quest for equal access to computers and education, many NGOs have joined the national ICT strategy. They have enthusiastically included the provision of computers in their educational programs.
The growth of NGOs in the education sector can be attributed not only to their contribution to basic service provision but also to their role as agents of change. Unlike government schools constrained by size, scope, and reach, NGOs exhibit flexibility and innovation in providing educational opportunities to the underprivileged.
In the realm of education, NGOs serve multiple roles in India. They supplement government initiatives, offering critical services and acting as catalysts for change by creating awareness and mobilizing public opinion. The growing appreciation for their work underscores their indispensable role in shaping a brighter future for India's underprivileged children.
The growth of NGOs in the education sector is not only due to their contribution to the provision of basic services, but also to their role as agents of change. Unlike government schools, which are constrained by size, scope, and reach, NGOs show flexibility and innovation in providing educational opportunities to the underprivileged.
In the field of education, NGOs in India serve multiple roles. They complement government initiatives, provide critical services, and act as catalysts for change by creating awareness and mobilizing public opinion. The growing appreciation of their work underscores their indispensable role in shaping a better future for India's underprivileged children.
At Nirmala Foundation, we believe that education is the most potent tool to empower the underprivileged and unlock their potential.
Our mission is simple yet powerful: to provide quality education to poor children and bridge the gap between dreams and reality. As a dedicated education NGO, we are committed to transforming lives through knowledge.
Our Vision
Enlightening Minds, Transforming Lives – Nirmala Foundation envisions a world where every child, regardless of their socio-economic background, has access to quality education. We aim to break the cycle of poverty and create a brighter future for generations to come.
Our Commitment to Education for Poor Children
Nirmala Foundation stands as a beacon of hope for impoverished communities, focusing on education as the key to breaking the chains of poverty. We are not just an NGO working for education; we are a movement dedicated to empowering underserved children with the gift of knowledge.
Why Choose Nirmala Foundation?
Quality Education: Our team of dedicated educators and volunteers is committed to delivering a quality education that nurtures holistic development.
Empowering Communities: We believe in community-driven change. By involving parents and local stakeholders, we create a sense of ownership and long-term sustainability.
Tailored Support: Our programs are designed to cater to the unique needs of each child. We provide resources, mentoring, and support to help them thrive.
Breaking Barriers: Nirmala Foundation believes that financial constraints should never be a barrier to education. We offer scholarships, sponsorships, and financial assistance to deserving students.
Our Initiatives
Nirmala Foundation's dedication to education for poor children is evident in our various initiatives:
School Adoption Programs: We partner with local schools, providing resources, teacher training, and infrastructure development to enhance the quality of education.
Scholarship Programs: Through scholarships, we ensure that talented students have access to higher education and vocational training.
Community Learning Centers: These centers serve as hubs for after-school tutoring, skill development, and extracurricular activities, fostering a love for learning.
Digital Literacy Initiatives: In today's digital age, we empower students with the essential skills to navigate the digital world.
Health and Nutrition Support: We understand that a healthy mind requires a healthy body. Our programs include health and nutrition education to ensure overall well-being.
Support Our Cause
Nirmala Foundation's work for education is made possible by the generosity of individuals, organizations, and partners who share our vision. Your contribution, no matter how big or small, can make a significant difference in the lives of poor children striving for a brighter future.
Join hands with us, and together, we can light up the path to education, knowledge, and a better life for underserved children. Together, we can be the change-makers, the hope-givers, and the future-builders.
Education is the cornerstone of progress, and with your support, we can build a foundation of knowledge that will stand strong for generations to come.
Book Distribution
Free book Distribution
Computer Education
Free bag Computer Education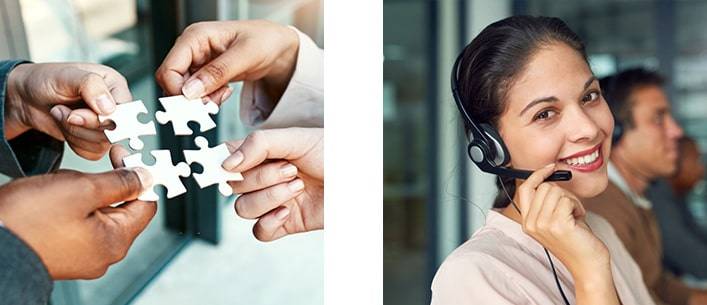 call us to Help & Donate
7669001136
It is necessary to know that education is vital for both men and women equally as both together form a bright and educated society. Our NGO is involved in different education initiatives because we have a motive of offering education to all the poor children located in different corners of India.
Nirmala Foundation is dedicated to supplying the slum kids of India with free and quality education. We bear all the expenses involved in education to help poor children have a bright future.
So, come forward and contribute because even a small contribution can make a huge difference as well as help educating the children in India.