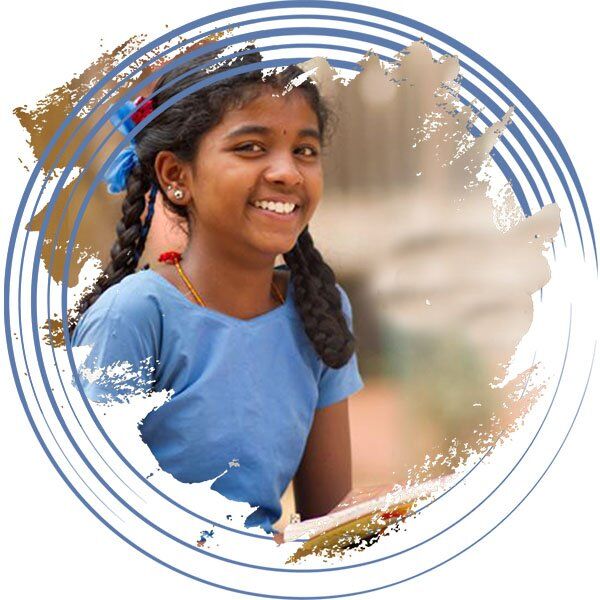 For the past few decades, several non-governmental organizations in India have come into existence, and Nirmala Foundation is one of them. With our hard dedication and selfless work, we have been successful in strengthening our position in society.
Nirmala Foundation is a team of young people who have a desire for social service as well as sympathy towards the miseries of the deprived section of society. As a leading non-profit organization in India, we are working for the combined development of women and children who are vulnerable and often ignored.
Welcome to Nirmala Foundation: Empowering Lives through Compassion
At Nirmala Foundation, we believe in the transformative power of compassion and the incredible impact it can have on society. We are a non-profit organization dedicated to making a positive change in the lives of those less fortunate, and we invite you to join us on this meaningful journey. Through our various social welfare activities and initiatives, we are striving to create a better world for all. With your support, we can continue our mission to uplift communities, provide education, healthcare, and improve the overall well-being of people in need.
Nirmala Foundation is based in the heart of Delhi, India's vibrant capital city. Our presence in this bustling metropolis allows us to reach out to a diverse population and serve a wide range of communities. Being an NGO in Delhi, we are well-positioned to address the unique challenges and opportunities that this dynamic city presents. Our projects and programs are tailored to meet the needs of the local population while also contributing to the broader goals of social welfare in India.
Our Mission
Our mission is simple yet profound: to create a world where every individual has access to basic necessities, education, and healthcare. We envision a society where no one is left behind, where every child gets an education, every family has access to healthcare, and every individual can lead a dignified life. Nirmala Foundation is committed to achieving this vision by implementing a range of projects and programs aimed at empowering individuals and communities.
How You Can Make a Difference
Online Donation
Making a contribution to Nirmala Foundation is now easier than ever with our secure online donation platform. Your online donation can go a long way in supporting our various initiatives. Whether you want to make a one-time donation or set up a recurring monthly donation, our online portal makes it simple and hassle-free. Your generosity can help us reach more people in need and create a positive impact on their lives.
Crowdfunding India
Crowdfunding is a powerful tool for raising funds for social causes, and Nirmala Foundation has harnessed this method to amplify our efforts. We have several ongoing crowdfunding campaigns, each designed to address a specific need within our community. By participating in our crowdfunding campaigns, you become a part of a collective effort to bring about change and make a meaningful impact on the lives of those we serve.
80G Donation Benefit
Nirmala Foundation is registered under Section 80G of the Income Tax Act, which means your donations are eligible for tax benefits. When you contribute to our cause, you not only make a difference in the lives of those in need but also receive tax deductions for your charitable giving. This makes donating to Nirmala Foundation a win-win situation – you give hope to others and receive financial benefits in return.
Our Impact
Over the years, Nirmala Foundation has touched the lives of countless individuals and families. Through our various initiatives, we have achieved significant milestones in the areas of education, healthcare, women's empowerment, and community development. Some of our notable achievements include:
Education for All
We firmly believe that education is the key to breaking the cycle of poverty. Our education programs have provided underprivileged children with access to quality schooling, scholarships, and vocational training. Many of our beneficiaries have gone on to pursue higher education and secure stable employment, transforming their lives and those of their families.
Healthcare Access
Access to healthcare is a fundamental right, and Nirmala Foundation is committed to ensuring that vulnerable communities have access to essential medical services. We run health camps, provide free medical check-ups, and support critical medical treatments for those who cannot afford them.
Women's Empowerment
We empower women by providing skill development programs, vocational training, and opportunities for entrepreneurship. Through our initiatives, women have gained financial independence and the ability to make choices that improve their lives and the lives of their families.
Community Development
Nirmala Foundation works closely with communities to identify their unique needs and challenges. We collaborate with local leaders and residents to implement sustainable solutions that address issues such as clean water access, sanitation, and community infrastructure development.
Join Us in Our Journey
At Nirmala Foundation, we believe that change is possible when individuals come together with a common purpose – to make the world a better place. We invite you to be a part of our journey and contribute to the betterment of society. Your support, whether through online donation, crowdfunding India, charity donation, or 80G donation, has the power to transform lives and communities.
Every contribution counts, and every act of kindness matters. Your generosity can provide hope, opportunity, and a brighter future for those in need. Together, we can create a world where compassion and empathy thrive, where every individual has the chance to reach their full potential.
Join us in our mission to make a positive impact on society. Together, we can build a more equitable and compassionate world for all. Donate today and be the change you wish to see in the world.
Get Involved
If you are passionate about social welfare and want to make a difference, there are several ways you can get involved with Nirmala Foundation:
Volunteer: We welcome volunteers who are willing to contribute their time and skills to our various projects and programs. Your dedication can make a significant impact on the lives of those we serve.
Corporate Partnerships: If you represent a company or organization looking to support meaningful social initiatives, consider partnering with us. Together, we can create a positive impact on society while fulfilling your corporate social responsibility goals.
Spread the Word: Help us raise awareness about our mission and initiatives by sharing our story on social media, in your community, and among your friends and family. Your advocacy can inspire others to join our cause.
Join Our Mailing List: Stay updated on our latest projects, events, and success stories by subscribing to our mailing list. You'll be the first to know about opportunities to get involved and make a difference.